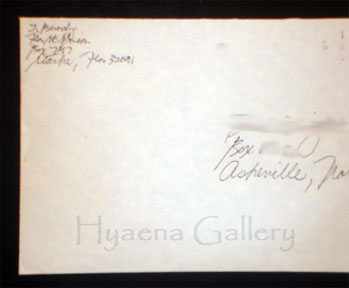 (recipient's address not obscured on actual item)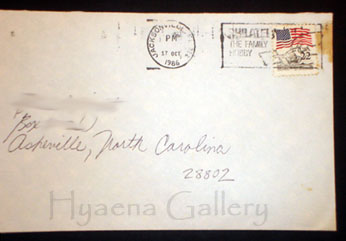 Theodore Robert "Ted" Bundy
"The Lady Killer"

(November 24, 1946 - January 24, 1989) Bundy was one of the most notorious murderers in U.S. history. A serial killer, rapist, and necrophiliac, Bundy murdered scores of young women across the United States between 1974 and 1978. His total number of victims remains unknown to this day, and there is speculation that he first began to murder in 1961 at age 15. After more than a decade of vigorous denials, Bundy eventually confessed to over 30 murders, most notable the Chi Omega murders..

Bundy is believed to have been a sociopath. He is usually described as an educated and charming young man despite the brutality of his crimes. Typically, he raped then murdered, or murdered then raped, young women and girls by bludgeoning them, and sometimes by strangulation.

Bundy was finally arrested and tried in 1979, where he represented himself as his own legal counsel, even cross-examining witnesses. He was convicted on multiple counts of murder and sentenced to death. On January 24, 1989, 42-year-old Ted Bundy was executed in the electric chair, "Old Sparky", by the State of Florida.